Cross-chain interoperability is one of the most intensely pursued developments in blockchain technology and it comes as no surprise that multiple approaches are in the works. The Metronome team recently published an article outlining the differences between some of the more well-known attempts – and how these are different from Metronome's "chainhop" approach.
Here are the most well-known attempts at interoperability:
To help illustrate, the team also produced a chart comparing these visually.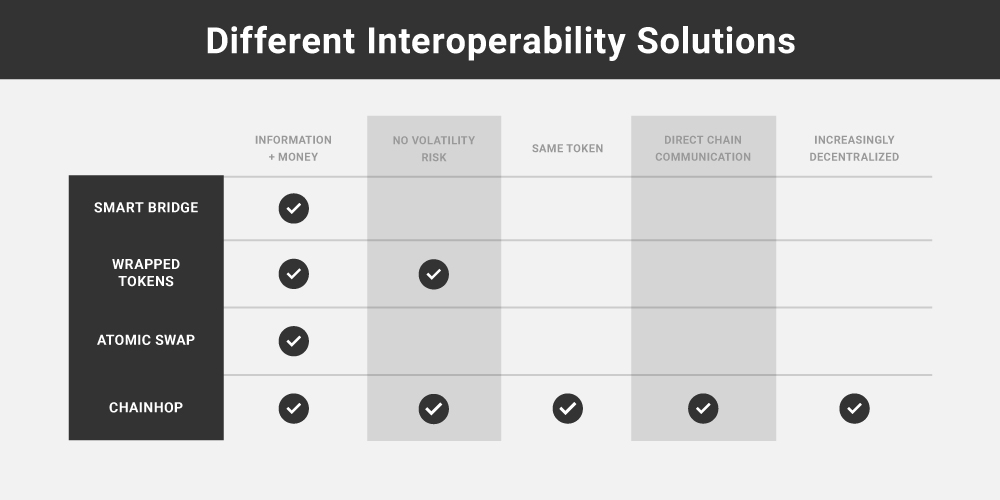 Read the rest over on the Metronome Medium.
Dariusz Jakubowski, Bloq's head of community