Just over a month after we launched the Bloq platform for managed blockchain infrastructure, we announced that we would be working with Ethereum Classic Labs, a leading supporter of Ethereum Classic and blockchain projects. Our goal was to support the community that ETC Labs serves by adding Ethereum and Ethereum Classic to our Bloq Connect managed API service alongside Bitcoin, Bitcoin Cash, and others.
As of today, we are proud to say that this service is live and available for all to use. Sign up now.
From the ETC Labs announcement:
Without needing to manage infrastructure, developers can quickly begin working with the Ethereum and Ethereum Classic testnets and mainnets using familiar interfaces.
This service delivers JSON-RPC access to the Ethereum and Ethereum Classic mainnets, plus their respective major testnets. (Ethereum: Goerli, Kovan, Rinkeby, and Ropsten; Ethereum Classic: Mordor and Kotti.)
Each mainnet and testnet is backed by a fault-tolerant cluster of nodes, built to handle high-traffic environments, withstand dramatic spikes in usage, and grow as your project grows.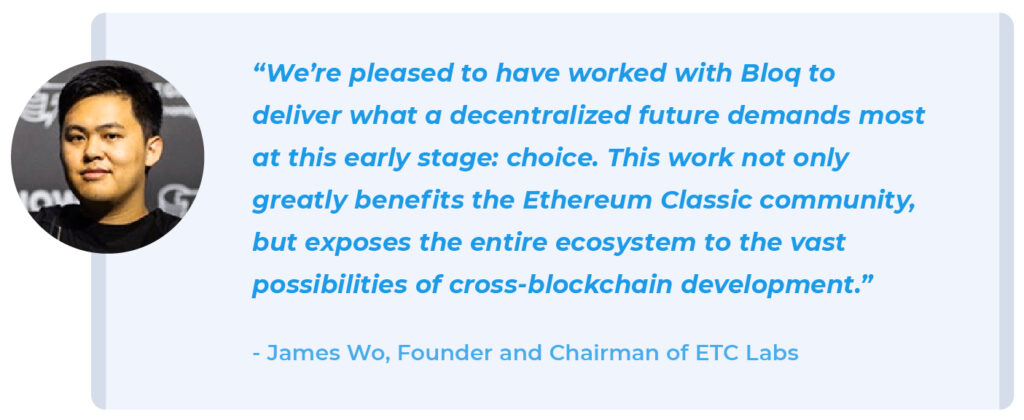 Up to this point, there hasn't been much choice in managed infrastructure options for Ethereum, let alone one that supports both Ethereum and Ethereum Classic. This means, for example, that developers can build dApps on Ethereum, get them running on Ethereum Classic and vice versa without a lot of hassle.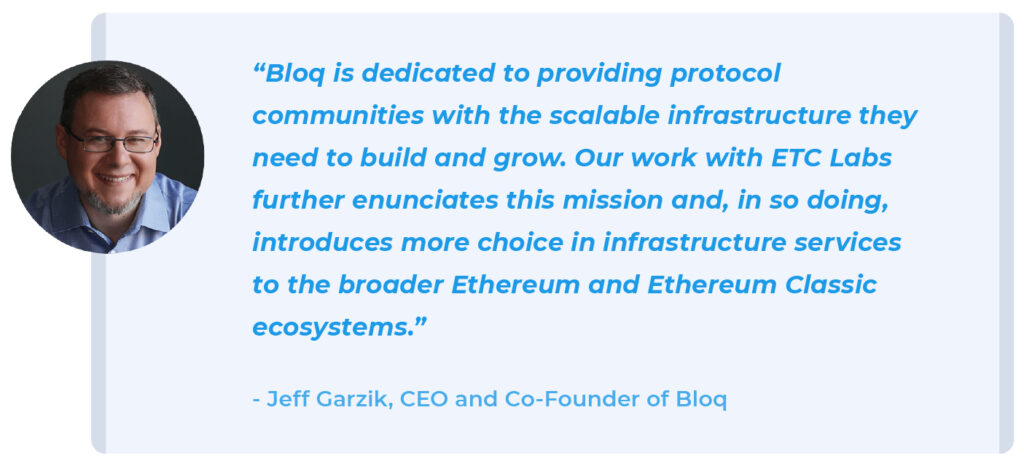 The documentation is available now and we will be adding ETH- and ETC-related content to the how-to series we recently launched, starting with:
Finally, Stevan Lohja of ETC Labs provides a quick demo to show how easy it is to generate a project id and get started. Sign up now and let us know what you think.