Building for a new category — especially one as ambitious as metaverse-native sports — is hard work. And even though Atmos Labs CEO and co-founder Kevin Beauregard was one minute early for his Sync interview, he nevertheless apologized for tardiness.
The perfectly understandable, if unnecessary, alibi: An engineer himself, he was writing the programming script that will build the procedurally generated covers for "Chapter 02" of Atmos: Exordium, the comic series that introduces the sci-fi universe that he and his all-star team are creating.
"For the digital collectible for 'Chapter 02,' we're actually releasing a single cover but with completely generative variations – 3,000 unique units. One-of-ones." (The first issue had three available covers — one standard and two rarer special editions.)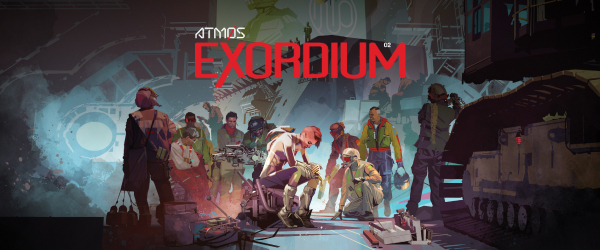 The Atmos:Exordium comic series is an essential component for world-building. Fans agree: "Chapter 01" minted out within 72 hours, and data cards went within a weekend, buoyed by high marks for artwork and a storyline that prompted community discussion. Now, Atmos Labs is adding more layers to its world, set in a far-off planet 500 years in the future where human colonists engage in high-stakes racing in mining-gear-turned-flight-suits.
Starting at 10:00 p.m. UTC January 25th, "Chapter 02" minting happens in three incentivized phases through January 26th. Holders of previous NFT drops — the MKIV Datacard mintpass, MKIV Proto Helm, and Atmos: Exordium "Chapter 01" will get first dibs, with preminters following quickly thereafter. (For the premint, sign up before 5:00 p.m. UTC on January 24.)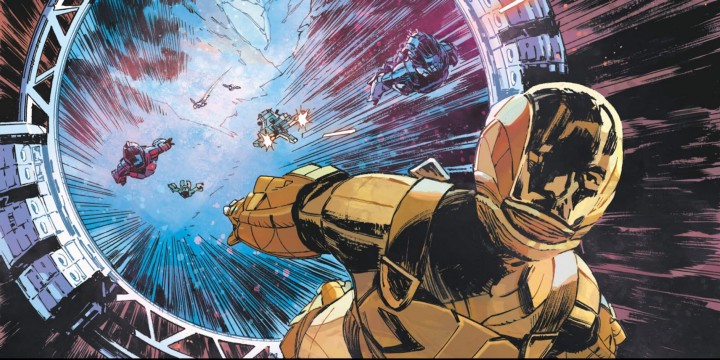 Deeper Foundation
Beauregard referenced Netflix's Formula 1: Drive to Survive to illustrate how to create sports in a virtual world. "The reason we love it isn't the racing. It's the storylines around the racing, and what makes these people outside of the racetrack, as well as on it. Their motivations, personalities, and everything else."
"Chapter 01," Beauregard elaborated, "was a prologue, an introduction, seeing these characters flying around in awesome suits. But there aren't a lot of answers as to what's happening and why. 'Chapter 01' now really feels like a pilot, whereas the following chapters will stand separate."
The "Chapter 02" digital Collector's Edition will include exclusive goodies like access to cover art by Tommy Lee Edwards, behind-the-scenes looks into world-building, a private Discord with the creators, in-game gear, and the ability to mint future chapters.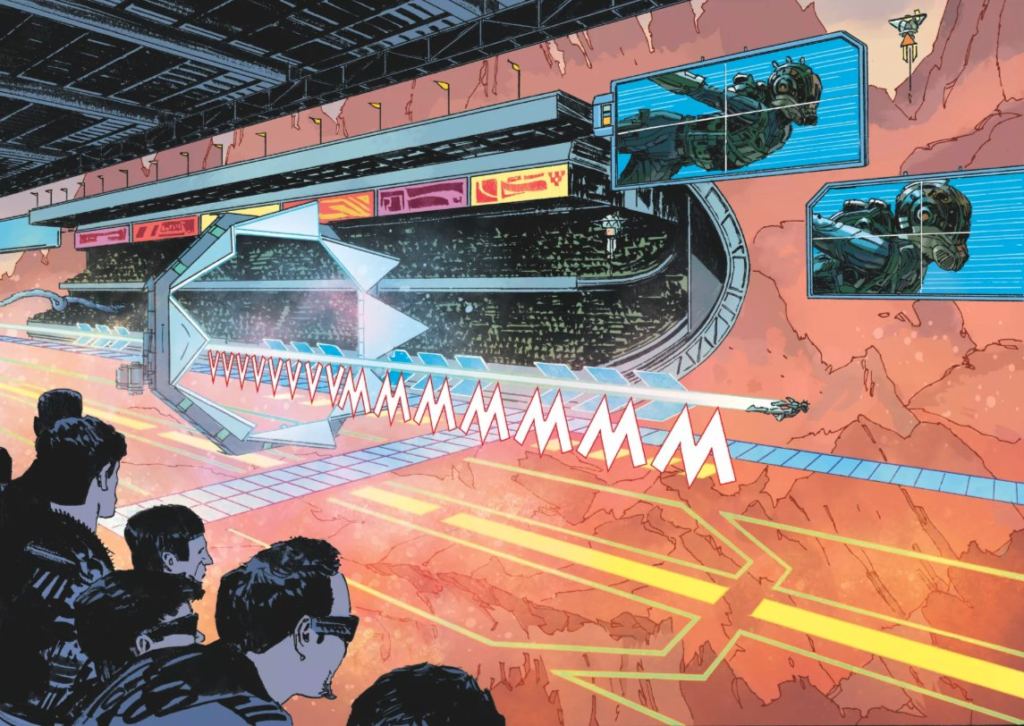 Creating & Cultivating Fandom
Between releases this time, Atmos made available an MKIV Proto Helm collection, featuring the logos of the original eight teams that feature names like "Sacred Waste" and "Flash Rabbits."
"It's an opportunity to create and cultivate fandom," Beauregard said. "Even though the teams are wholly fictional now, they won't stay that way forever. In the same way a fan would go to a Lakers game and buy a jersey, they self-select in this world of team lore."
Atmos is on the starting line. The fans are already starting to fill the stands, eagerly awaiting the starting klaxon. Follow them on Twitter and Medium.